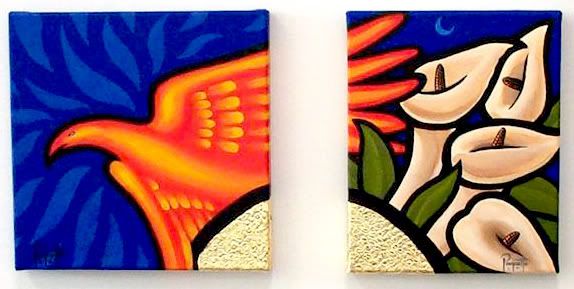 Through Fire and Grief Thunderbird Reborn
10" x 10" & 8" x 10"
Mixed Media on canvas
2006
I wanted to paint the start of a celebration. The feeling one gets when spring has truly arrived and the first flowers are bursting forth triumphantly. The sun is warm on the back and the birds sing so merrily. How exciting it must be for the spirits of the earth to awake and leap up, alive again. Reborn!