Spirit Guide Redux (detail)
A painting is never finished. I've gone back and reworked ideas and images subtly, or in this case, dramatically. The original background on this piece was a solid, pale apple green that at the time I felt conveyed the shimmering, surreal emotion of the piece...and still do, as a matter of fact. However, I had an impulse to get my brush back on it and do something different, something more. It's gone now, so it's been saved from further re-workings. I also altered the face, making it more gentle and feminine.
The postive of this idea (that a painting is always a work in progress) is that I get to continually explore the ideas and feelings of a concept. The negative is that I often have people waiting for work that becomes a bit overdue. Somewhere in the middle is where I end up, and I think that's best...a longing for more exploration, and a finality, saying, "Done! Enough! Let's move on to other questions now!"
And so I do.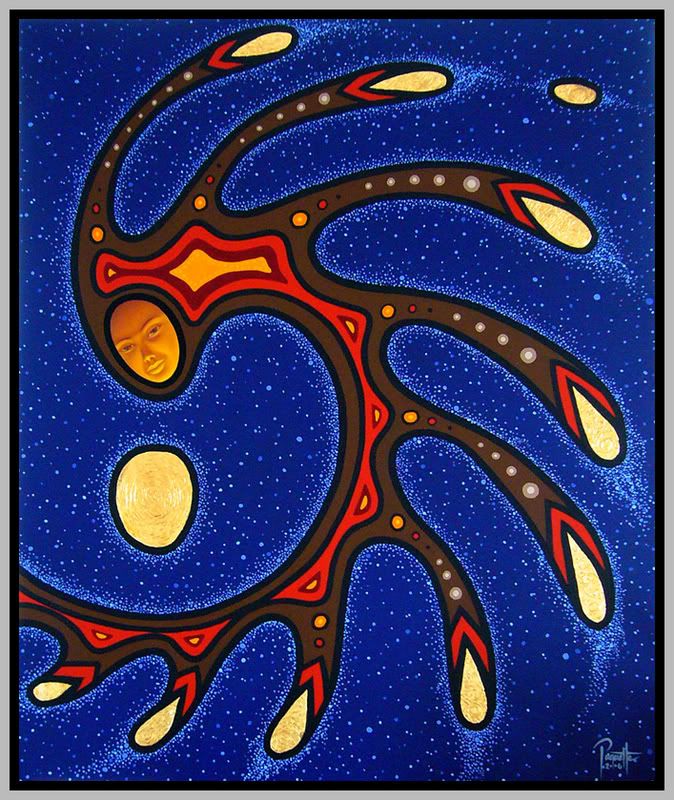 Spirit Guide Redux
40" x 48"
Mixed Media
2006