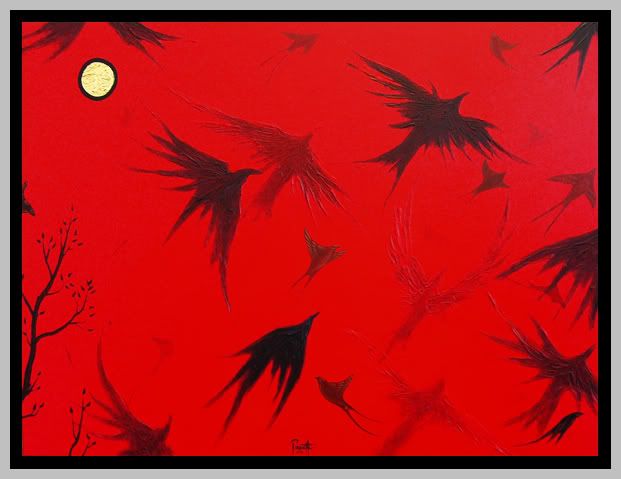 Unexpected Thunder

36" x 48"
Mixed Media on Canvas
2006
Walking in the morning mist, a silent forest suddenly erupts with the sound of wind and thunder!
---
Thanks to everyone who came out to the Bearclaw Gallery on Saturday. It was a lot of fun meeting new people and having some really great conversations. Of course, thanks to the Bearclaw Gallery for hosting.