I love clouds, travelling on the road, and camping. I got all three this week.
It started last Monday night. As much family as could be gathered was over and we laughed and loved, ate and drank, and there was much rejoicing. And then these clouds slowly, silently and with sudden stealth appeared over the city. We all gathered outside to observe the somber progression...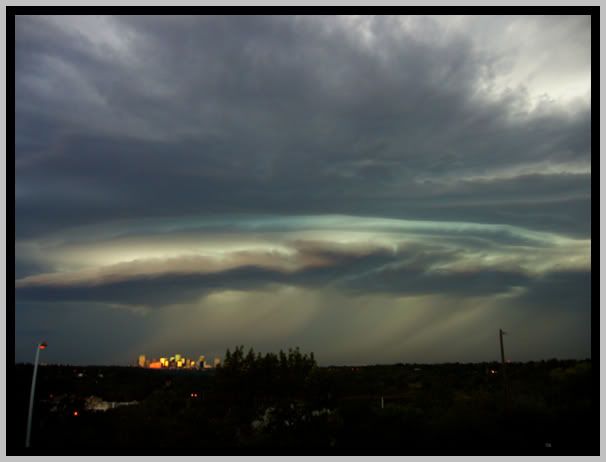 ...as the clouds kept moving in a windless evening until they passed overhead dragging a thick wall of rain behind the leading edge...
...and for twenty minutes the world was awash with the gales of wind that had been skulking in the background of the humid heat of the day, saturated with rain that fell like manna on a sunbaked earth.
The next day was a hop in the car and a five hour trip east to Turtle Lake in Saskatchewan where we just caught up to the tail of that same storm as the sun set, giving us a startling show of colour....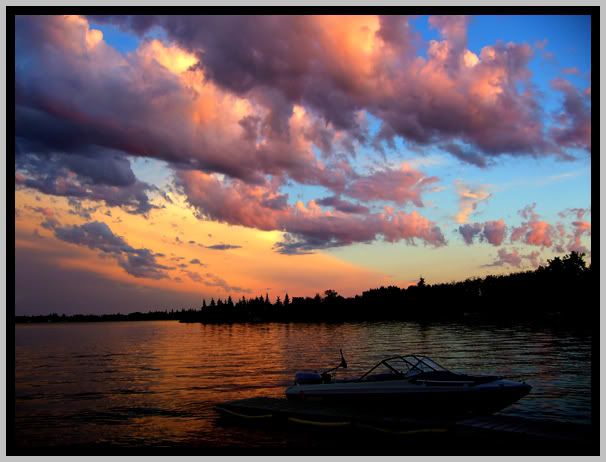 The next evening was cloudless and silent and I slept easily for the first time in weeks...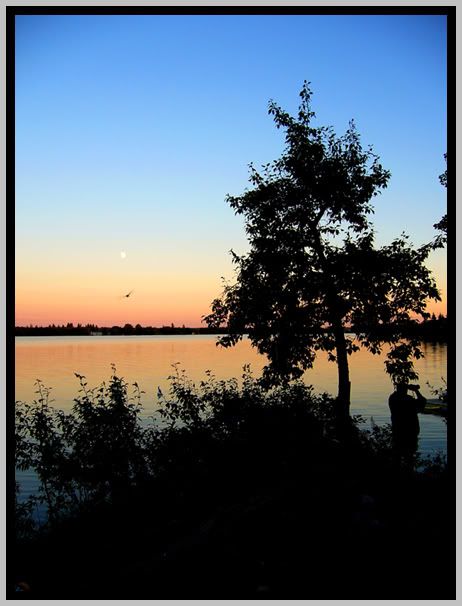 More to follow...