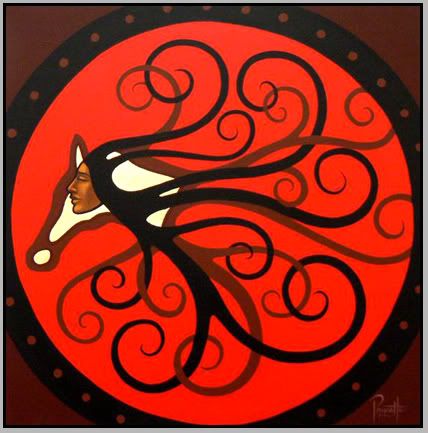 Horse Spirit Dream
24" x 24"
Oil, Acrylic, Gold Leaf
on Canvas
2006
It's been quite a summer. Right now I'm working with Fiona Connell at the Art Gallery of Alberta to put together a Travelling Exhibition entitled: Ancestral Bonds: Portraits.
It showcases the work of some established, and some up and coming, First Nations artists and explores their ties to their culture and roots through a series of portraits. Of course, that raises the question, what IS a portrait?
I'll post more on the show in a few weeks, and I hope those of you who can make it to the opening will come out and share in the experience.